Electrical Safety Services
Residential & Commercial – Let Us Take Care of the Details
Periodically, you're going to need service to your electrical system to keep you safe. It's nice to have one company that you can count on for everything–and that's where we come in.
Premier Electric can handle your every electrical safety need. We take all proper precautions, and we strictly follow the National Electric Code (NEC). Our electricians are thoroughly trained in their craft so you can be sure you'll be getting professional grade workmanship.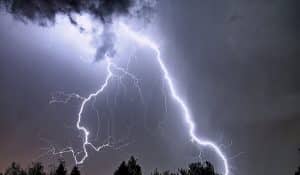 Our Specialties
Our electricians are trained on a variety of different electrical safety tasks. We specialize in:
Code Inspections – The NEC is in place for your safety, but it may be compromised if your system becomes outdated or there has been work performed by an unlicensed contractor or DIY enthusiast. We will do an inspection top to bottom and locate any local and state violations and get them resolved fully.
Circuit Breaker Replacement – If you still have a fuse box or an old circuit breaker panel, we can install a new one for you. This will reduce fire, shock and electrocution hazards and help your system handle the demands of every one of your appliances.
Home Rewiring Services – You should think about rewiring your home if you have any combination of flickering lights, frequently burned out lights, damaged insulation, electrical shocks when touching cords, burning smells or frequently burned breakers. It may seem like a daunting task to gut your electrical wiring, but we do it professionally and make it look easy.
Security Cameras – We install security cameras for many different applications, including home automation and commercial needs.
We offer many services, so if you have any other electrical safety needs, feel free to tell us about them!
Rely On Us For Safe Services
Reach us at (909) 307-1381 to get your electrical safety needs met.