Electrical Installation
Electrical Installations Done Safely and Professionally
Premier Electric is here to make sure that your electrical installation goes the way you want. We always honor the National Electric Code (NEC) and have years of experience taking care of every single detail, right down to the nitty gritty. Armed with years of both commercial and residential experience, we can truly accomplish any installation we're called out for.
We also make sure that no matter what installation you may need, you'll be receiving service with a courteous electrician.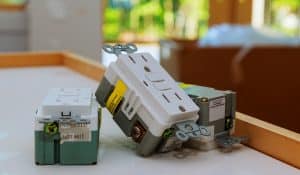 We Install It All
The electrical system in your home is one big interconnected network. One small addition can affect the greater system, and vice versa. That is part of why it is so important to have a professional electrician conduct your installation. Improperly installed electrical work can drive up your electrical bill, cause electric shock, or even cause a fire or electrocution.
We can safely and professionally install:
Lighting
LED Retrofitting
Fans: Exhaust, Ceiling & Attic
Plugs & Switches
Subpanels
Wiring & Underground Feeds
Structured Cabling
Commercial Electrical Projects
And Many More
We also provide service in any of these situations:
New Construction
Room Additions
Remodels
Service Upgrades
We want you to enjoy your home! Let us help you with an installation you can trust.
The Name You Can Rely on For Electrical Installation is Premier!
A premier electrical installation is just a call away at (909) 307-1381 .